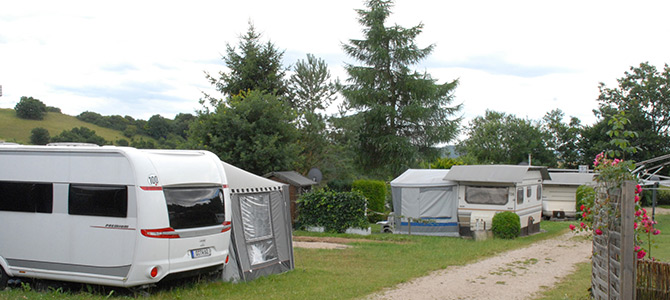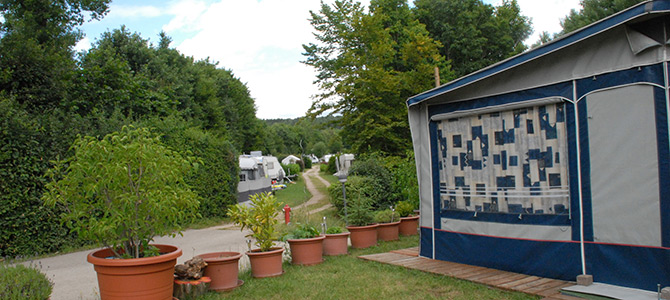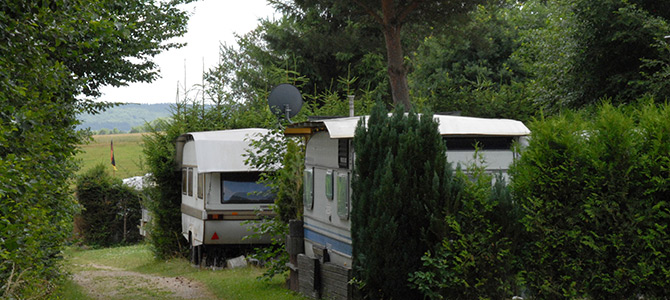 Permanent Pitches
Are you looking for quietness, clear air and relaxation in nature, away from stress and the fast pace of the big city?
Would you like a fixed destination, for example for the weekend, in a beautiful environment with nice neighbors, without committing yourself too much to one place?
If so, choose a permanent pitch in the Eifel-Camp!
You also get more vacation for your money: a permanent pitch for the whole year costs less than a family vacation in a hotel or guesthouse!
Thanks to its convenient location, the Eifel-Camp can be reached from Cologne in half an hour and from the Ruhr metropolitan area in less than 1.5 hours.
The numerous excursion destinations and the extensive offer of the Eifel-Camp ensure variety again and again. The surrounding area invites you to extensive hikes and trips.
At many of our pitches, you have the option of connecting to the water and canal as well as to our gas ring pipeline.
You don't have to do without comfort on the 5-star camping site in the Eifel-Camp:
the sanitary facilities are well equipped, in the restaurant you can sit together comfortably. And there are bread rolls at the kiosk or in the reception 362 days a year…
In the Eifel-Camp we offer you both annual pitches and seasonal pitches in different sizes.
If you are interested, we will be happy to advise you and arrange a viewing-appointment with you.
We are looking forward to your visit!