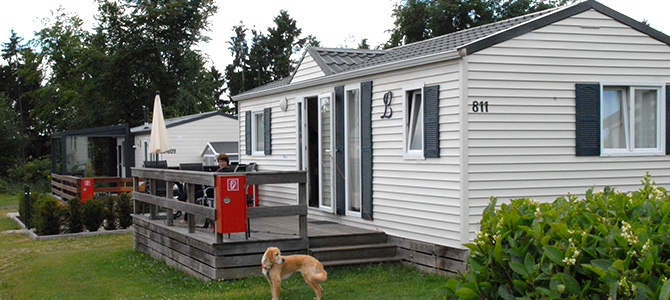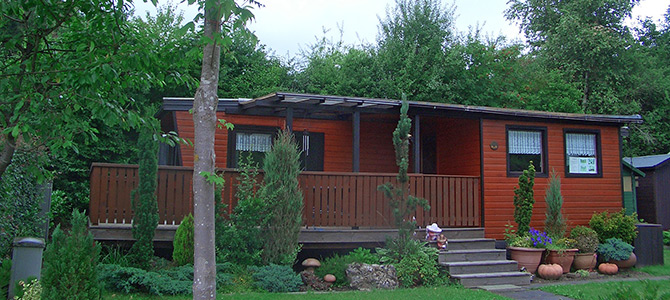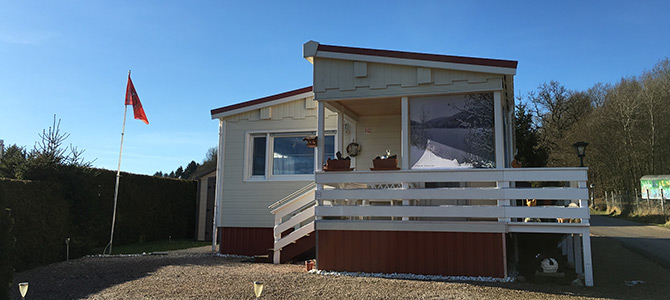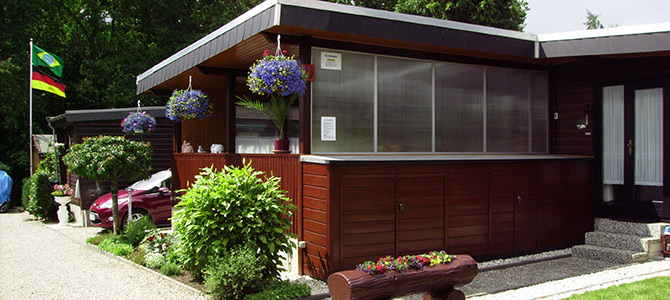 Mobile home park
Enjoy your free time all year round in the nature in and around the Eifel-Camp and acquire a mobile home or mobile home parking space on our campsite.
Many guests have already decided to spend their leisure time in the Eifel-Camp. The peace, nature, the nice neighborhood, the good range of leisure activities and the reasonable costs are simply convincing.
The fully equipped mobile homes offer you a luxury that you would not expect if you did not know mobile homes before.
The mobile homes in the Eifel-Camp are permanently connected to water, gas, telephone, and antenna. Depending on the design and location, living space sizes of 30 – 70 m² are possible. The ceiling heights are usually 2.20 m. Floor, walls, and roof are specially insulated. A typical room layout is the living room with sitting and dining area, fully equipped small kitchen or kitchenette, bedroom with double bed, guest (children) room and bathroom with shower, toilet and washbasin.
Via the Eifel-Camp you can acquire a new mobile home from different manufacturers in different sizes and with different features.
However, Eifel-Camp frequently also offers cheap, used mobile homes. The used mobile homes are usually in a very well-kept condition and come from long-time permanent guests of the Eifel-Camp.
If you are interested, we will be happy to advise you and arrange a viewing appointment with you.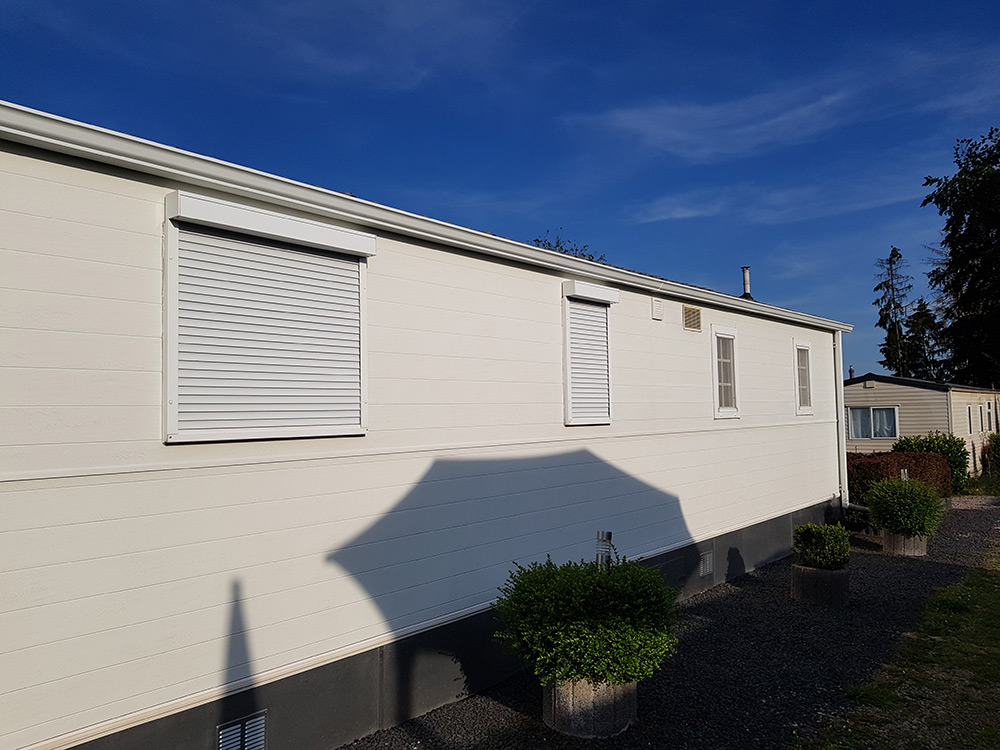 Mobilheim Nr. 833
Pachtfläche 246 qm
Kaufpreis 63
.000 Euro
Wir freuen uns auf Ihren Besuch!