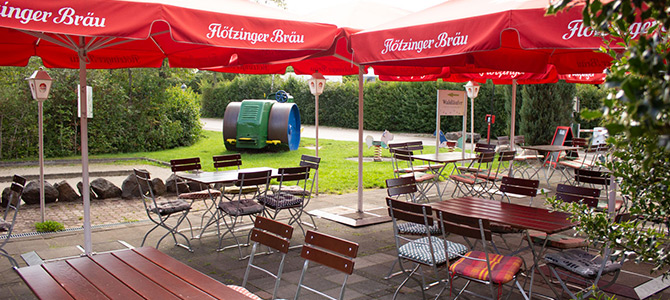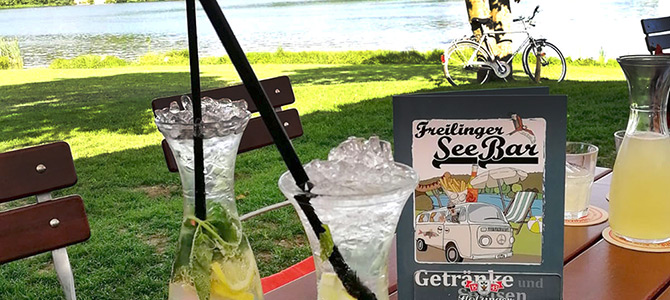 Waldläufer Restaurant
The restaurant "Waldläufer" has been a family business for years and is very popular. It is located in the main building, which also houses the reception.
The family-friendly restaurant not only provides for the physical well-being of its guests, a warm atmosphere and a cosy ambience complement the culinary hospitality.
Special occasions and celebrations can also be arranged in consultation with the management. The restaurant can accommodate up to 90 guests. If the weather is suitable, another 100 guests can be seated in the beer garden directly in front of the restaurant.
Two high chairs for children are available for families in the restaurant. A nappy-changing table is located in the lower sanitary area (toilet access not suitable for disabled persons).
Freilinger See Bar
From April to the end of October, the Freilinger See Bar invites you to linger in a relaxed atmosphere, directly on the banks of Lake Freilingen.
Delicious homemade pizza, Eifler grill sausages, chips, salads, soft drinks, beer, wine, and much more can be ordered here in a special ambience.
A roofed terrace area for up to 100 people makes it possible to stay here in the middle of nature with a beautiful lake view in any weather.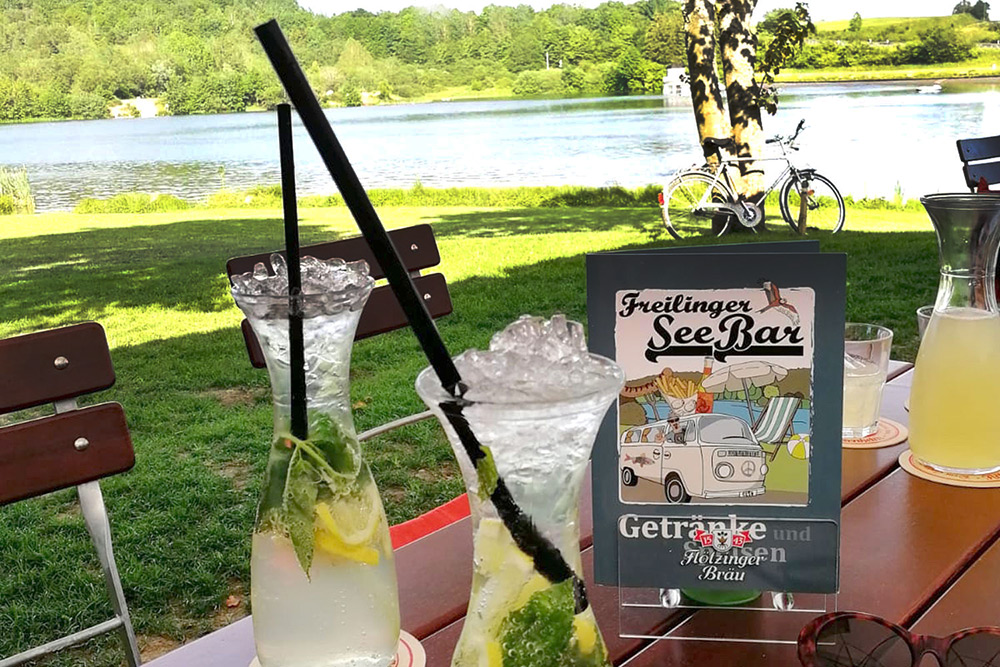 We are looking forward to your visit!