Welcome!
The lake-side camping ground Eifel-Camp – Freilinger See hardly leaves a wish unfilled with its perfect location next to the

forest and lake

. You can create your own unique holiday – making it as relaxed and peaceful, or active as you want!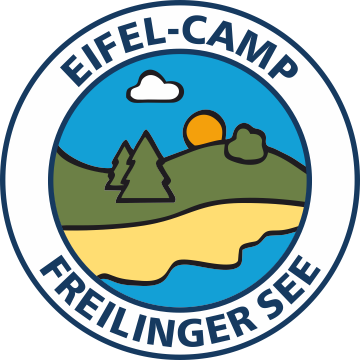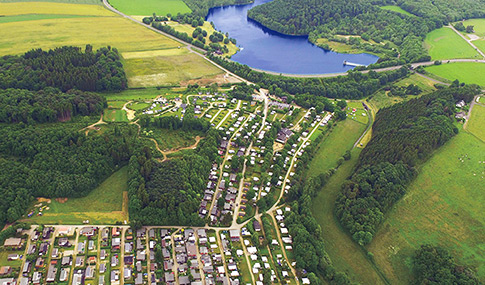 Camping Ground
With modern and comfortably equipped pitches for short stay, seasonal, or permanent campers.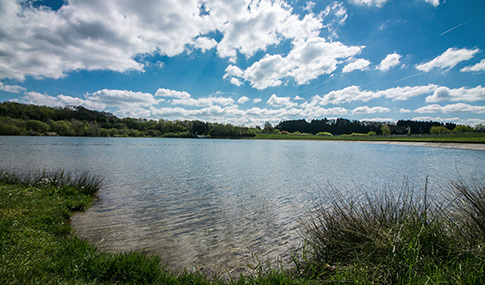 Bathing lake
You can either have a go at the various water activities or just sit back, relax and enjoy the day at the lake.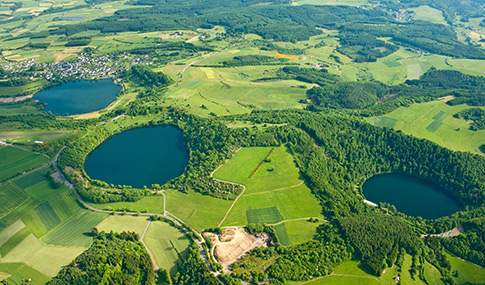 Beautiful region.
Experience exciting days in this beautiful region.

Eifel-Camp News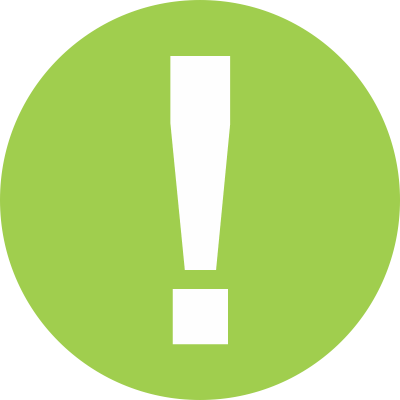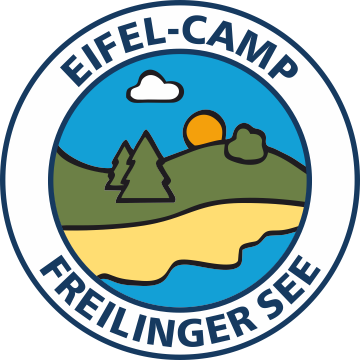 Liebe Gäste
aus aktuellem Anlass ist die Rezeption derzeit nur von 9-13 Uhr geöffnet.
Zur Minimierung des gesundheitlichen Risikos unserer Gäste und Mitarbeiter werden wir der Empfehlung der Bundes- und Landesregierung Folge leisten und unsere touristischen Kapazitäten schließen.
Für alle Reservierungen im Zeitraum bis zum 19. April werden wir geleistete Anzahlungen auf Ihrem Gastkonto gutschreiben. Bitte senden Sie uns hierzu eine kurze Stornomitteilung per E-Mail (bitte nicht per Telefon). Die Beträge können gerne zu einem beliebigen Zeitraum in diesem oder nächsten Jahr kostenfrei umgebucht werden. Sofern Sie eine Rückzahlung wünschen, schreiben Sie uns bitte an, damit wir das Vorgehen mit Ihnen besprechen können.
Voraussichtlich werden wir unseren Betrieb ab Montag, den 20. April, ggf. ab Donnerstag, dem 30. April wieder aufnehmen und im Rahmen der dann geltenden Bestimmungen auch unser Sport, Freizeit- und Animations-, Lebensmittel- und Gastronomieangebot wieder anbieten können. Änderungen hierzu werden wir umgehend auf unserer Homepage sowie Facebook veröffentlichen.
Für alle Reservierungen im Zeitraum nach dem 19. April gelten zur Zeit die regulären Stornierungsbedingungen unserer AGB. Sofern Sie hier stornieren möchten, senden Sie uns bitte eine E-Mail an eifel-camp@freizeit-oasen.de (bitte nicht per Telefon).
Wir halten Sie auf dem Laufenden und geben alle Informationen umgehend weiter.
Sobald wir wieder für Sie da sein dürfen freuen wir uns auf Ihren Besuch.
Bitte bleiben Sie gesund!
Ihr Team vom Eifel-Camp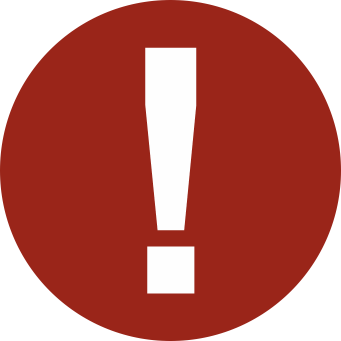 Wichtige Hinweise für unsere Mieter von Dauerstellplätzen
Bezüglich der Nutzung Ihres Dauer-Stellplatzes auf den Freizeit-Oasen möchten wir Sie gern auf das BVCD-Merkblatt vom 25.03.2020 hinweisen.
Bitte beachten Sie in diesem Zusammenhang, dass Sie selbst zurzeit keine touristischen Dienste/Übernachtungen vornehmen dürfen. Ebenfalls ist Ihrerseits das Kontaktverbot einzuhalten. Das Aufsuchen zur Pflege Ihres Stellplatzes sollten Sie im eigenen Interesse auf ein Minimum beschränken.
Wir bedanken uns für Ihr Verständnis und hoffen, dass für uns alle diese "außergewöhnlichen" Umstände schnell vorbeigehen werden."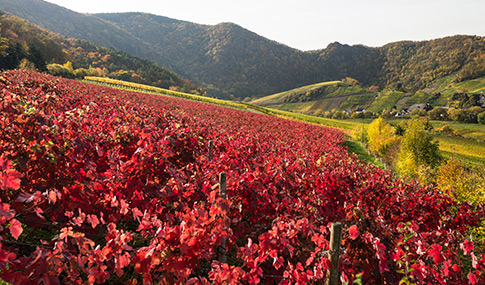 Arrangements
In addition to our well known "Easter Arrangement" and the "Christmas and New Year's Eve Arrangement" we also have two new offers in spring and autumn!
Discover your perfect offer here!
360 degree panoramas
New panoramic pictures and virtual tours gives you very detailed impressions of our beautiful camping ground.
Take a look around!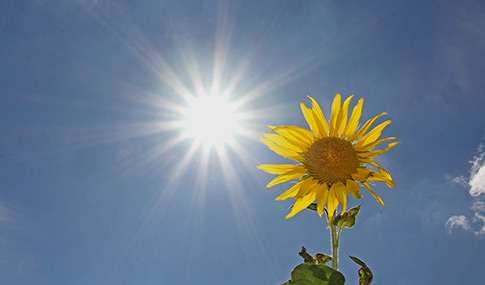 Good weather guarantee – where else can you get that?
If you don't like the weather, you can leave the reserved pitch or the accommodation early at the Eifel-Camp – for any reason. The prorata residual value does not expire.
Within one year you can then continue your holiday with full credit of the residual value. Additional reservation fees do not apply.
This applies to bookings of at least 4 nights.
We cover your bed tax
Since 01.01.2019, the municipality of Blankenheim has levied a bed tax on all overnight accommodation services.
The good news:
We have decided not to charge this additionally. 
The Eifel-Camp becomes part of Freizeit-Oasen
The traditional, comfortable 5-star course has been the newest member of the leisure oasis family since the beginning of the year.
Freizeit Oasen represent a marina and nine camping/leisure parks in beautiful, touristically very attractive regions throughout Germany.
The Dino – the faithful mascot of the Eifel-Camp – presents the new logo of the Eifel-Camp and already feels very comfortable on our newly designed website.
Have a look around!
Why travel far into the distance? We are looking forward to
your visit!