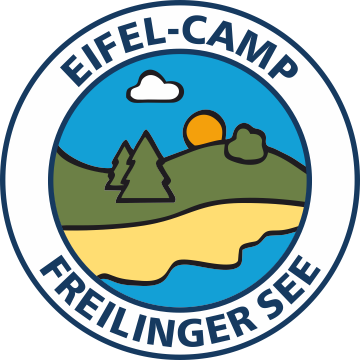 Eifel-Camp
Am Freilinger See 1
53945 Blankenheim-Freilingen (Eifel)
Geodata
50°24'54.1″N   6°43'7.8″E
50.4150278      6.718666
Phone +49 (0) 2697 / 282
Fax +49 (0) 2697 / 292
Reception Desk opening times
Monday to Sunday
9.00 a.m. – 1.00 p.m.
The reception is available for late arrivals until 10 p.m. by telephone.
Please check the notice board at the reception.
Phone +49 (0) 2697 / 282
Aktuelle Reservierungsanfragen
Liebe Interessenten,
sicherlich haben Sie den Medien entnommen, welche Beschlüsse die Bundesregierung ab dem 02.11.2020 bis 30.11.2020 veranlasst hat. Diese betreffen auch das touristische Reisen innerhalb Deutschlands, welches ab dem 02.11.2020 untersagt ist!
Aus diesen Gründen können wir in diesem Zeitraum keine Reservierungen entgegennehmen.
Wir bedauern dies sehr, hoffen jedoch Sie zu einem anderen Zeitpunkt als unseren Gast begrüßen zu dürfen.
Bitte bleiben Sie gesund.