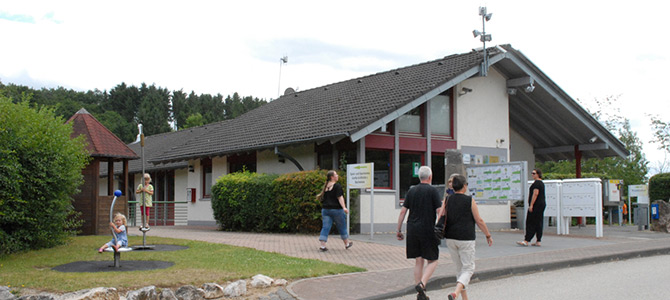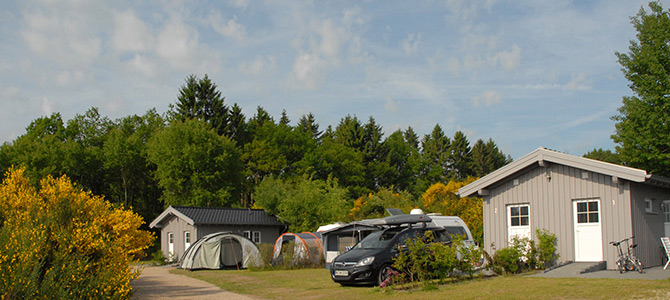 Everything for a good time
Whether you are passing through or want to spend your vacation in the Eifel, enjoy the perfect comfort of our 5-star superior campsite.
The spacious terraces, the excellent infrastructure, and the superior facilities make your stay what it should be: simply a wonderful time. And if you need anything, tell us, and we will be happy to help you.
At the reception, you will find brochures and information about the Eifel holiday region's excursion destinations, shopping opportunities, leisure, and sports facilities.
Here you can also receive stamps, hiking maps, postcards, bicycle tour maps, and fishing maps. We also have propane gas bottles (grey 11kg and 5kg, aluminum 11kg) for exchange.
Entertainment & Mini-Club
During the NRW holiday season and on some long weekends we offer a very diverse, sports and entertainment programme for children, teenagers, families, adults, and seniors.
WLAN


Wi-Fi access can be booked on site. Depending on the length of your stay, you can choose different tickets.
Good weather guarantee
If the weather does not suit you (for whatever reason), you can leave the reserved pitch/accommodation (only bookings of at least 4 nights) early without losing the pro rata remaining value. Within one year the holiday can then be continued with full crediting of the remaining value (non-transferable). Additional reservation fees do not apply.
Gift vouchers
Make someone happy, gift them a " wonderful time " in the Eifel-Camp!
Order a gift voucher for the Eifel-Camp online/by e-mail, and you will receive the voucher free of charge by post. The vouchers are also available at the reception of the Eifel-Camp.
Rental service
Are you looking for a variety of activities, but you don't have the right equipment or simply forgot something at home? No problem for the guests of the Eifel-Camp thanks to the on-site rental service.
Free rental service:
Table tennis bats
For a small fee, we lend:
Smart
The Eifel-Camp has a Smart, which you can rent for 30,00 Euro incl. 100 km per day during the frost and snow-free months. The regulations of the vehicle user contract apply.
E-bike rental
At the Eifel-Camp you can rent e-bikes and pedelecs from the electric bike rental Eifel. Please book early. The bicycles will then be brought to the Eifel-Camp at the prearranged time.
We are looking forward to your visit!